Let's take a little trip to Venice, that most romantic of cities.  Venice is a city built on 118 tiny islands in a huge lagoon in northeast Italy.  The islands are linked by bridges, many of them famous.  About 250,000 people live in Venice, and of course, it's a favorite tourist destination.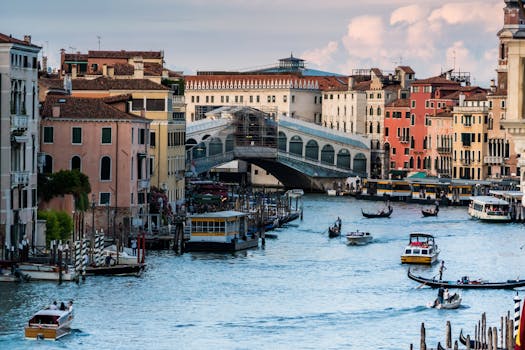 Venice is the city surrounded by water.  Instead of roads and cars, inhabitants and visitors get around via canals in boats called gondolas, for touring, and vaporettos, water taxis.  They take you everywhere.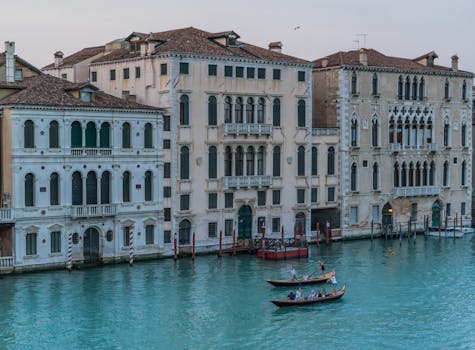 The architecture of Venice is astounding, especially because it's all built on water.  There are many famous tourist destinations and countless jaw-dropping views everywhere you look.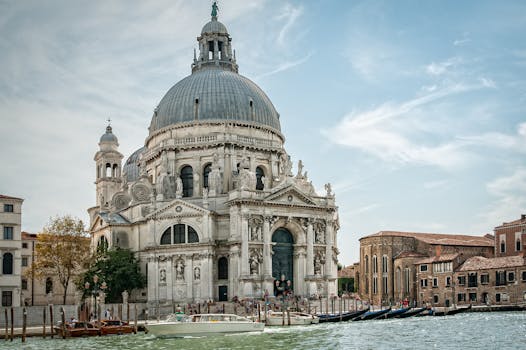 Venetian food is the cuisine of Northern Italy with lots of fish.  The pizza is wonderful, as you would imagine, and the restaurants charming.  The Venetians are famous for many crafts, the most notable being Murano Glass.  Masks for Carnivale are endlessly imaginative.
But you don't have to leave home, let alone travel by vaporetto, to add the magic of Venice to your day.  Just pick up a bottle of Ann's Luxurious Venice Lampe Berger fragrance.  Pour a little in your Lampe Berger and light it.  Enjoy the ambience and let your imagination take it from there…
Can't get to Ann's?  Call us to order!  (281) 589-0424